Software Quality Assurance (SQA)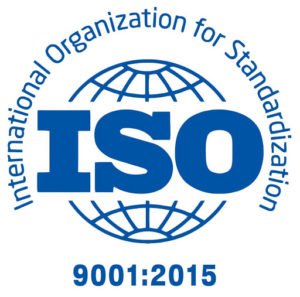 Suventure adheres to ISO 9001:2015
Best Practices
Focus on the User Experience
Automation and Continuous Integration
Test Coverage and Code Coverage
Shift-Left Testing
Quality Over Quantity
Bug Prevention
Smart Testing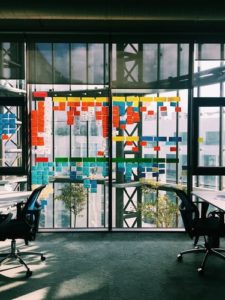 Individuals and interactions over processes and tools
Working software over comprehensive documentation
Customer collaboration over contract negotiation
Responding to change over following a plan
Agile methodology has been one of the most successful methods for delivering the project in a timely manner. The entire project cycle is divided into multiple task lists and tasks. Then the development cycle starts and allocated to multiple resources to finish the allocated tasks with the timeline attached to each task.
MANAGE RISKS AND INCREASE ROI
You know how it works – every project changes between inception and completion. You need an agile software company that can effortlessly pivot as the need arises and has a proven process to reduce risk while driving innovation forward.
With Suventure Agile Practices, we simply integrate timely course corrections into active development while maintaining forward momentum and progress – that is true value driven with adoption of Agile!
OFFERINGS
Continuous delivery transformation: Optimizes system design, development, testing and operations by removing silos and implementing a new vision. Continuous delivery transformation prioritizes collaboration and agility to deliver high-value software quickly, helping you keep pace with changing customer needs, evolving technologies and dynamic markets.
Digital Agile: Creates user personas / prototypes that adhere to lean UI/UX principles to deliver on tight timelines. This allows you to demo working software at the end of every two-week sprint and test it with real users, so you can be confident that your customers will love your solution by the time the project is complete.
Analytics : Delivers reports and dashboards at the completion of every two-week sprint so you can speed adoption, enhance customer acceptance, and greatly reduce time to market. Agile analytics allow you to get the information you need more quickly by developing an accelerated data structure so you can adapt and shift to meet changing business requirements with minimal rework.
Scrum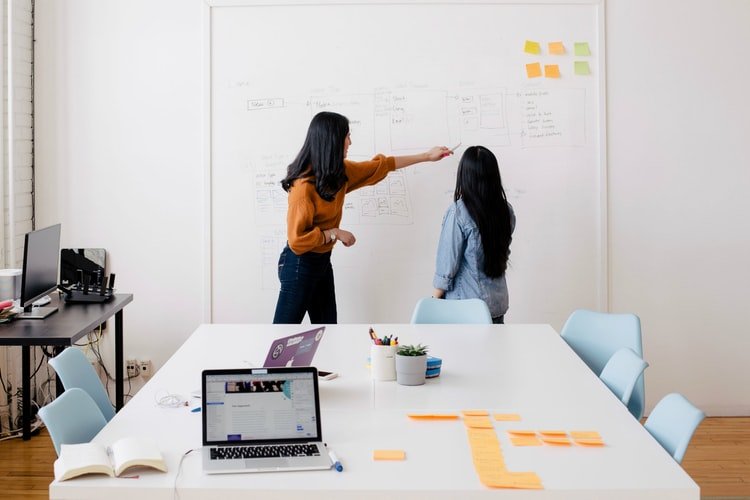 WHAT IS SCRUM?
Scrum is an agile way to manage a project, usually software development. Agile software development with Scrum is often perceived as a methodology; but rather than viewing Scrum as methodology, think of it as a framework for managing a process.
SCRUM ROLES
Scrum Team. A number of employees who participate in a project. A Scrum team is self-organized and may include the specialists of different job titles and professional levels – they all contribute to the project success.
Scrum Master. A coach of a development team who coordinates it and controls its performance. The main objective of this role is to provide high quality of the teamwork.
Product Owner. A project stakeholder that represents a Client, business, customers, or users. This role is fully responsible for the relevance and prioritization of a Product Backlog. The main objective of this role is to provide the right goal for the development team.
SCRUM TOOLS / ARTIFACTS
Product Backlog.A document where all the features of a project are listed in the form of user stories and prioritized.
Sprint Backlog. A document where all the features for one sprint are listed in the form of user stories and prioritized.
Scrum Task Board. A visible form of a Sprint Backlog and development progress.
Sprint and Release Burndown Charts. A chart where the net change in the amount of work remaining is shown.
SCRUM DEVELOPMENT PROCESS
Work with Software Requirements – Gathering. Documenting. Prioritization.
Sprint Planning Meeting – At this stage, the team takes the top requirements from the Product Backlog and plans how many of them it can develop during the coming sprint. Thus, the team defines a Sprint Backlog. A Product Owner reviews the Product Backlog and makes adjustments; a Scrum Master selects the development tools and infrastructure.
Sprint Implementation – While a sprint is going, the team designs, builds, tests, and deploys new features. A Scrum Mater removes any obstacles that affect teamwork and enhances the performance of the team. In addition, a Scrum team has daily standup meetings that last no more than 15 minutes and reviews its progress, synchronizes tasks, and discusses possible difficulties.
Sprint Review Meeting – It is almost a final stage of a Scrum development process when the development team shows what has been implemented. As a rule, the team shows a demo version of a software product to the project's stakeholders. The main thing here is to get feedback from the stakeholders to know what needs to be improved and what to do further. Sprint review can be informal and doesn't require a detailed presentation. The team focuses on the main results of the sprint.
Sprint Retrospective – Each sprint is finished with a retrospective where the team with its Scrum Master and Product Owner discuss how productive the accomplished sprint was, what opportunities the team had, and which of them were realized or not and why.
Extreme Programming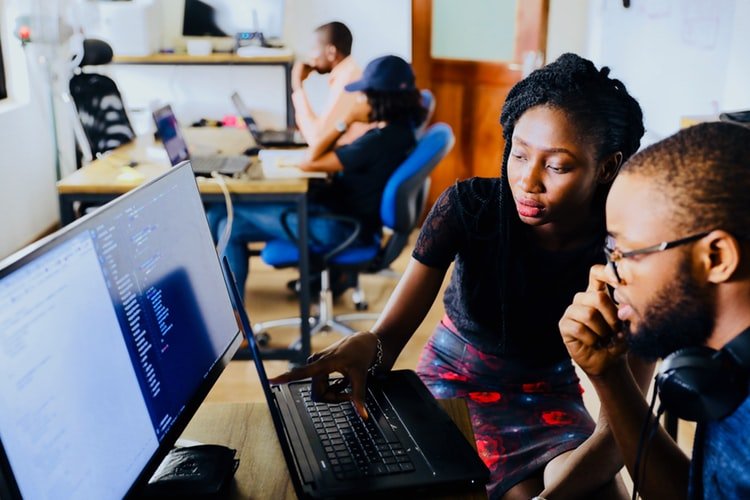 With software engineering such a fast-paced environment, traditional project management approaches are no longer viable. That means that IT professionals must find new ways to handle frequently changing development tasks.
Extreme Programming (XP) is one of the numerous Agile frameworks applied by IT companies. But its key feature — emphasis on technical aspects of software development — distinguishes XP from the other approaches.
XP has simple rules that are based on 5 values.
Communication: Everyone on a team works jointly at every stage of the project.
Simplicity: Developers strive to write simple code bringing more value to a product, as it saves time and effort.
Feedback: Team members deliver software frequently, get feedback about it, and improve a product according to the new requirements.
Respect: Every person assigned to a project contributes to a common goal.
Courage: Programmers objectively evaluate their own results without making excuses and are always ready to respond to changes.
XP Principles
Test-Driven Development
Is it possible to write a clear code quickly? The answer is yes, according to XP practitioners. The quality of software derives from short development cycles that, in turn, allow for receiving frequent feedback. And valuable feedback comes from good testing. XP teams practice test-driven development technique (TTD) that entails writing an automated unit test before the code itself. According to this approach, every piece of code must pass the test to be released. So, software engineers thereby focus on writing code able to accomplish the needed function. That's the way TDD allows programmers to use immediate feedback to produce reliable software. You can learn more about improving software testing in our dedicated article.
The Planning Game
This is a meeting that occurs at the beginning of an iteration cycle. The development team and the customer get together to discuss and approve a product's features. At the end of the planning game, developers plan for the upcoming iteration and release, assigning tasks for each of them.
On-site Customer
According to XP, the end customer should fully participate in development. The customer should be present all the time to answer team questions, set priorities, and resolve disputes, if necessary.
Pair Programming
This practice requires two programmers to work jointly on the same code. While the first developer focuses on writing, the other one reviews code, suggests improvements, and fixes mistakes along the way. Such teamwork results in high-quality software, faster knowledge sharing but takes 15 to 60 percent more time. In this regard, it's more reasonable trying pair programming for long-term projects.
Code Refactoring
To deliver business value with well-designed software in every short iteration, XP teams also use refactoring. The goal of this technique is to continuously improve code. Refactoring is about removing redundancy, eliminating unnecessary functions, increasing code coherency, and at the same time decoupling elements. Keep your code clean and simple, so you can easily understand and modify it when required would be the advice of any XP team member.
Continuous Integration
Developers always keep the system fully integrated. XP teams take iterative development to another level because they commit code multiple times a day, which is also called continuous delivery. XP practitioners understand the importance of communication. Programmers discuss which parts of the code can be re-used or shared. This way, they know exactly what functionality they need to develop. The policy of shared code helps eliminate integration problems. In addition, automated testing allows developers to detect and fix errors early, before deployment.
Small Releases
This practice suggests releasing the first version quickly and further developing the product by making small and incremental updates. Small releases allow developers to frequently receive feedback, detect bugs early, and monitor how the product works in production. One of the methods of doing so is the continuous integration practice (CI) we mentioned before.
Simple Design
The best design for software is the simplest one that works. If any complexity is found, it should be removed. The right design should pass all tests, have no duplicate code, and contain the fewest possible methods and classes. It should also clearly reflect the programmer's intent.
Coding Standards
A team must have common sets of coding practices, using the same formats and styles for code writing. Application of standards allows all team members to read, share, and refactor code with ease, track who worked on certain pieces of code, as well as make the learning faster for other programmers. Code written according to the same rules encourages collective ownership.
Collective Code Ownership
This practice declares a whole team's responsibility for the design of a system. Each team member can review and update code. Developers that have access to code won't get into a situation in which they don't know the right place to add a new feature. The practice helps avoid code duplication.
System Metaphor
System metaphor stands for a simple design that has a set of certain qualities. First, a design and its structure must be understandable to new people. They should be able to start working on it without spending too much time examining specifications. Second, the naming of classes and methods should be coherent.
Programmer's work conditions
40-Hour Week. XP projects require developers to work fast, be efficient, and sustain the product's quality. To adhere to these requirements, they should feel well and rested. Keeping the work-life balance prevents professionals from burnout.
ISO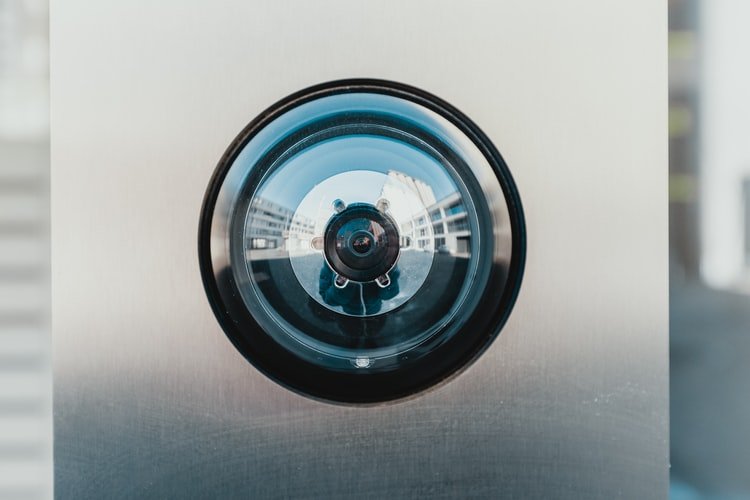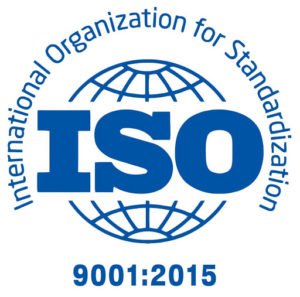 ( ISO 9001:2015 )
Suventure Services is committed to implement secure environments to our customers. Suventure Information Security Management System (ISMA) allows us to set standards for security and measure our levels of compliance.
ISO27001:2013 specifies the requirements for establishing, implementing, maintaining and continually improving an information security management system within the context of the organization. It also includes requirements for the assessment and treatment of information security risks tailored to the needs of the organization. By using structured approach in defining and meeting the security requirements and a formal approach to risk management, organizations are able to minimize impacts to their information and assets, and give confidence to interested parties that security requirements are in place and expectations met.