Suventure believes in building enduring partnerships with industry leaders to provide our customers with world class solutions, services, products, and product implementations.

NASSCOM (National Association of Software and Services Companies)
is a trade association of Indian Information Technology (IT) and Business Process Outsourcing (BPO) industry. Established in 1988, NASSCOM is a global trade body with over 1200 members, of which over 250 are global companies from the US, UK, EU, Japan and China. NASSCOM's member companies are in the business of software development, software services, software products, IT-enabled/BPO services and e-commerce. www.nasscom.org

Appfutura
is a marketplace where mobile platform app developers can meet people or companies that are looking for someone to develop an app project. AppFutura helps companies in finding a multitude of mobile app designers and developers that they can hire to get the job done. It is a website where mobile app creators can register and create a professional profile, browse interesting new projects, make offers to develop them, manage payments and get valuable recommendations from clients that help build up their reputation as developers.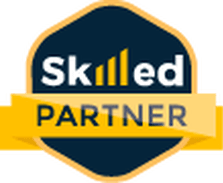 Skilled.co
is a proud member of the Potential.co family, a conglomerate of successful web properties that generate over 40 million visitors a month across its portfolio. Skilled.co is a destination for impartial and genuine insight into the web development industry. It recognizes that finding the right developer for a project and understanding the options available to employers can be daunting for those without experience. That's why its mission is to test and review a comprehensive list of web development agencies and other sources. It aims at improving the web development community, by helping the cream to rise to the top.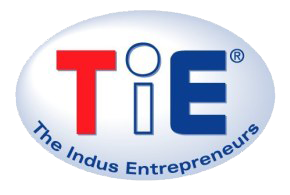 TiE (The Indus Entrepreneurs)
is a global nonprofit dedicated to fostering entrepreneurship. There are currently 11,000 members, including over 2,500 charter members in 60 chapters across 17 countries. TiE is most closely affiliated with the South Asian business community, and is recognized as an important networking forum for entrepreneurs and investors. TiE's sponsors include nearly every venture capital firm in Silicon Valley. TiE's mission is to foster entrepreneurship globally through mentoring, networking, and education. Dedicated to the virtuous cycle of wealth creation and giving back to the community, TiE's focus is on generating and nurturing the next generation of entrepreneurs. www.tie.org

Clutch
identifies leading software and professional services firms that deliver results for their clients. It follows an innovative research process that melds the best of traditional B2B research and newer consumer review services. Its research helps start-ups, mid-market, and large enterprises find partners that meet their needs, whether for a one-off project or a long-term relationship. It aims at resolving problems of buyer companies who need professional services & software and want to find best companies to meet their specific needs, it also helps leading services and software firms to stand out from their mediocre competitors.

Wadline
is a trusted community of professionals where clients can find the best IT companies in their region and worldwide. Its goal is to make the digital industry more user friendly to companies and clients. At Wadline, web development companies, mobile developers, and Internet marketing companies all around the world are united with potential clients in one communication platform. Companies and developers can showcase their most interesting projects while users are able to evaluate the projects and choose which is best. Sharing experiences and communicating with others makes it easy to present and promote IT businesses to both local and international businesses.